The Nigerian army has arrested 11 persons, who have cultivated the habit of using military uniforms, fake identity cards, impersonating officers of the Nigerian Army and Navy to harass harmless civilians for ransom, escort vehicles and buy their way through police checkpoints or secure bail for relatives and properties seized by the police.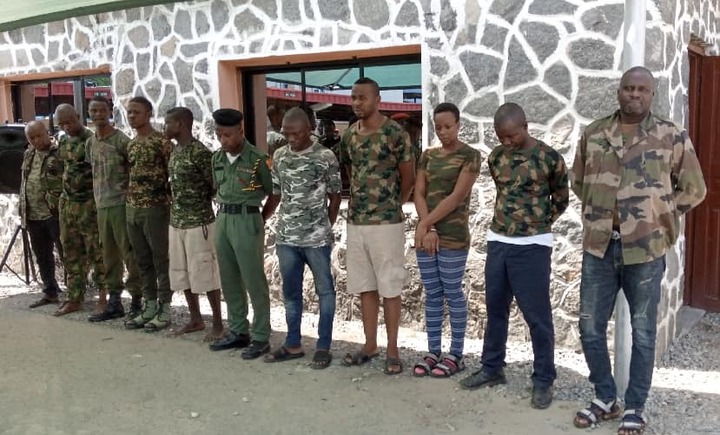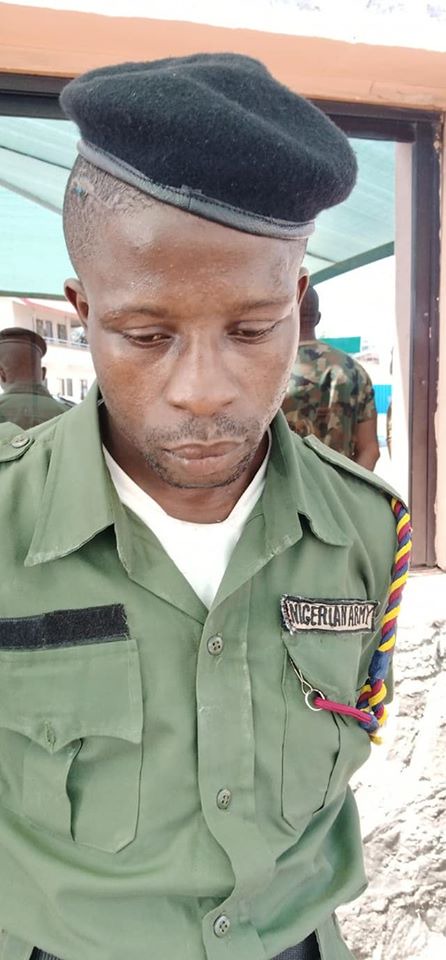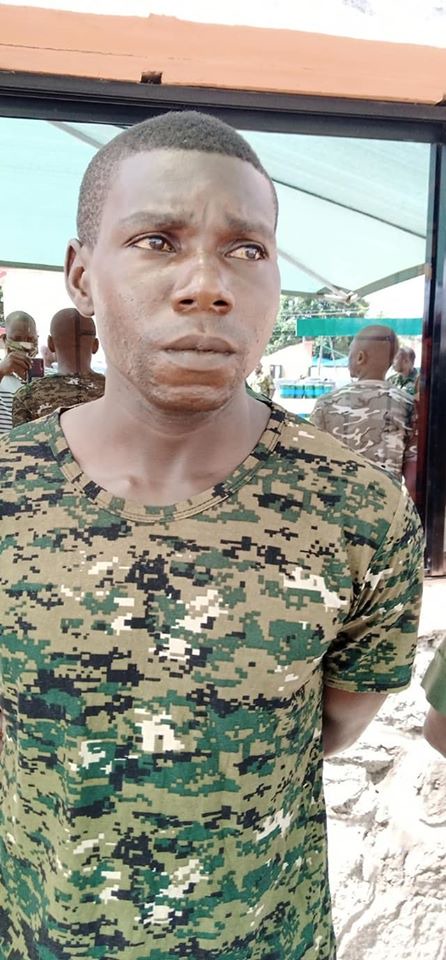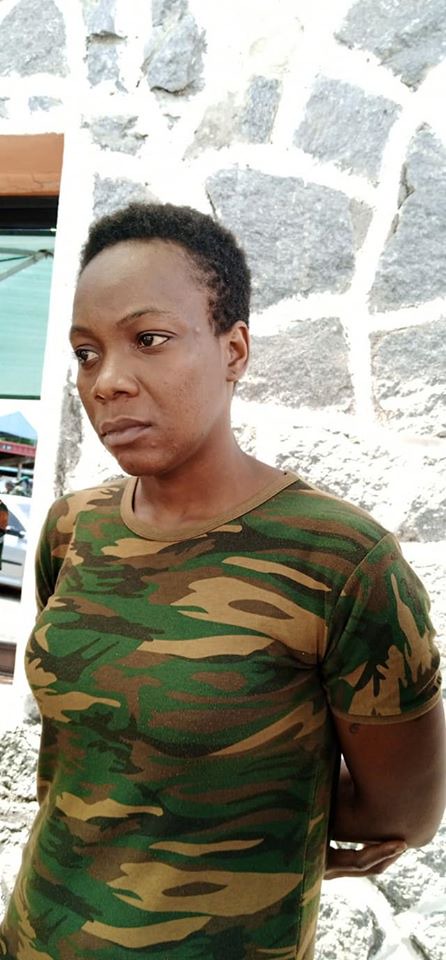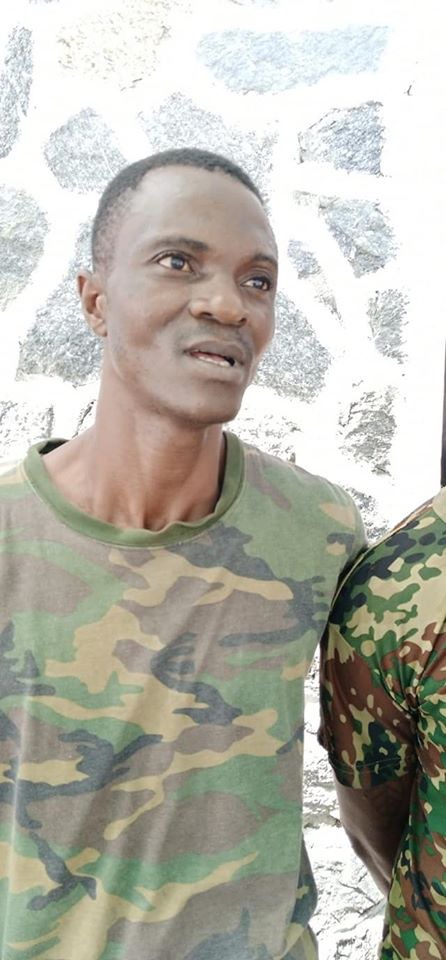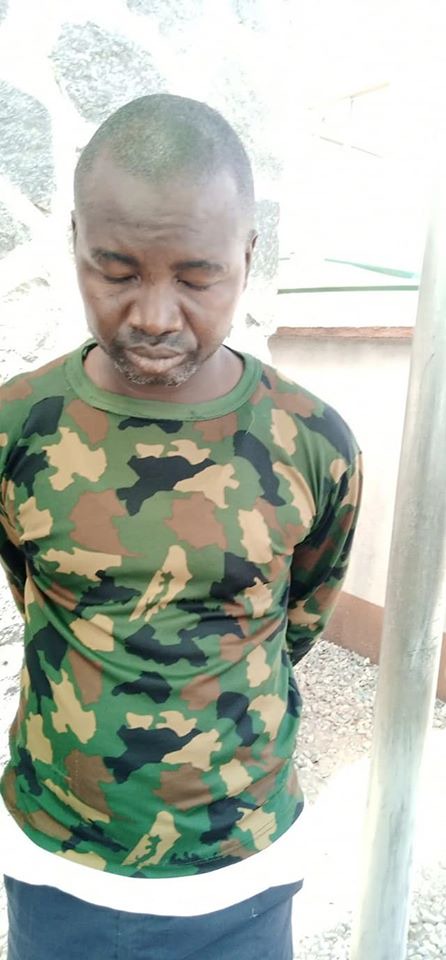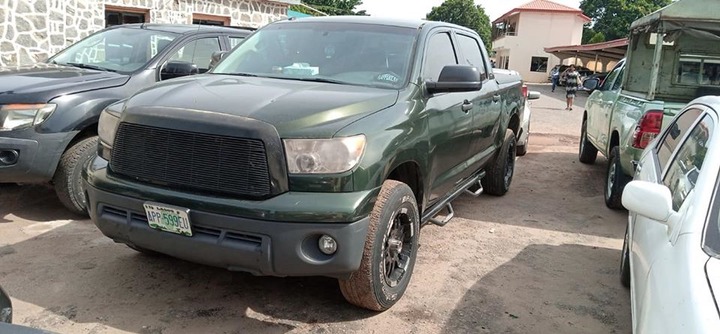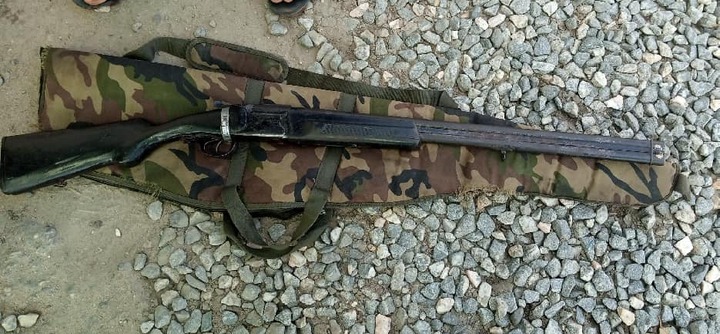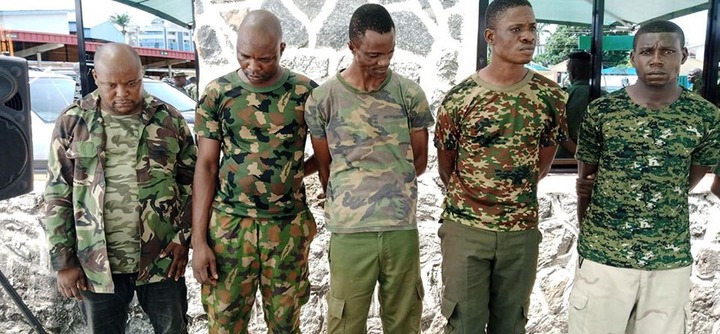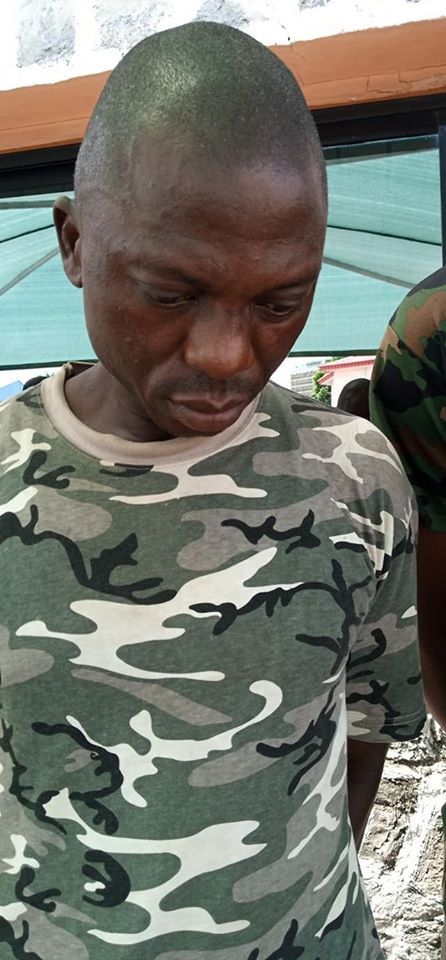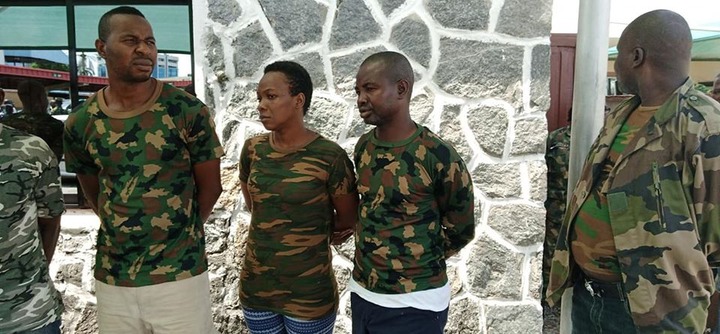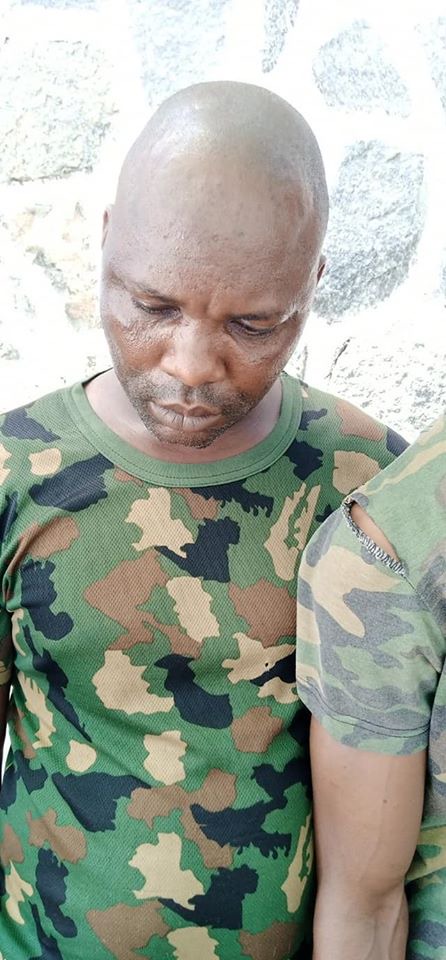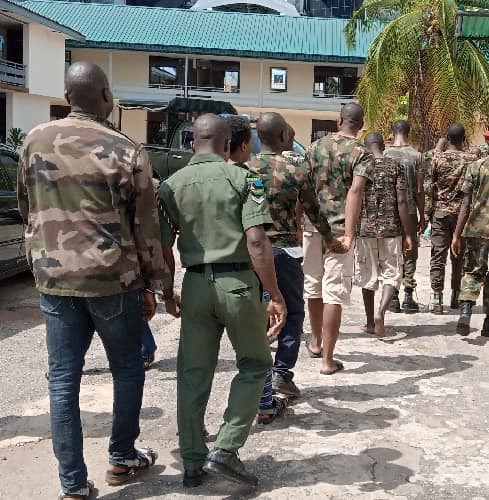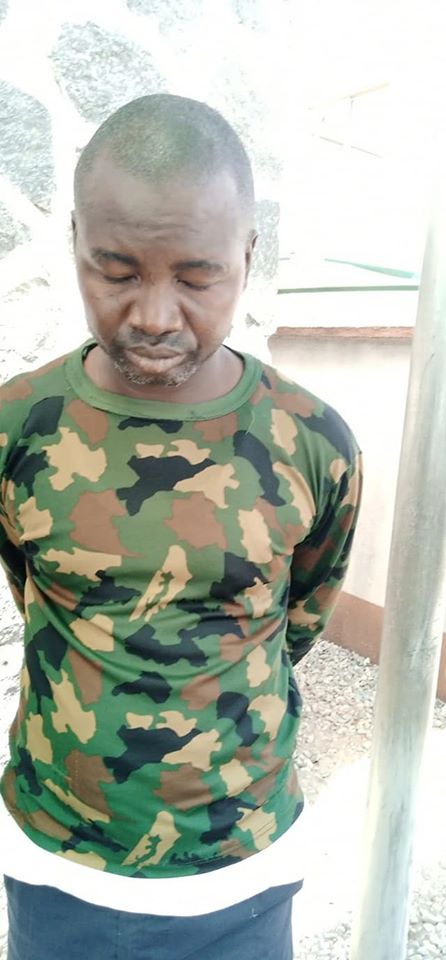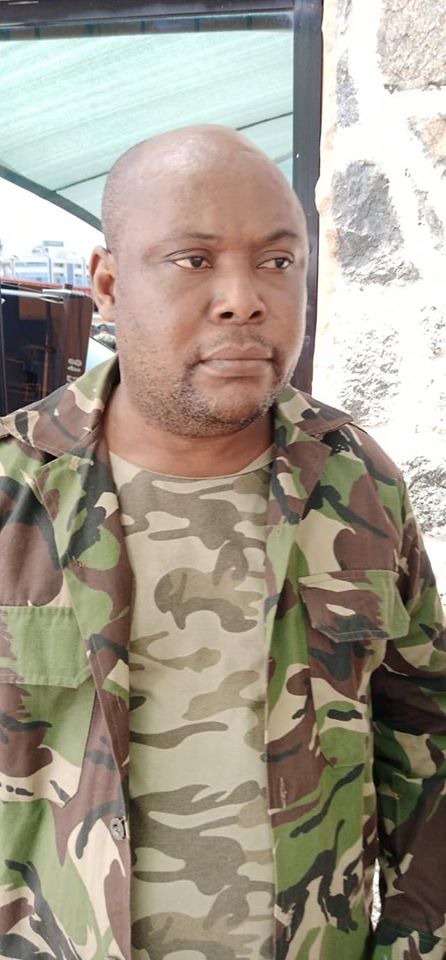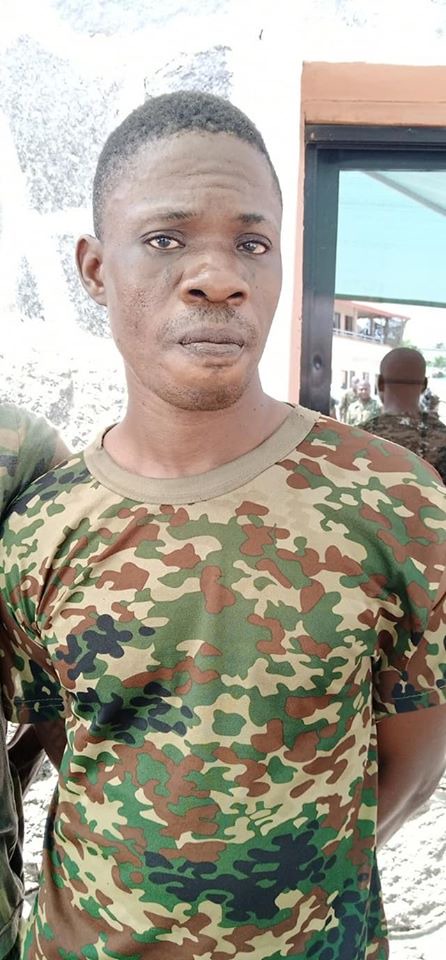 Photos credit: Nigeria Army
It was reported that One of them had a double barrel gun and he claimed he uses for hunting and gaming in his farm in Ondo state. With audacity, impunity and arrant disregard to constituted authorities, he wears army uniform and painted his Toyota Tundra with army colour. He brandishes a license for the gun he claimed he secured from SARS in Ikeja. And he crowned it up with a Nigerian Navy fake identity card claiming to be a Lieutenant.
It was also reported that one of them had been arrested three times in the past and was handed over to the law enforcement for prosecution. He said that this was his fourth time he would be arrested for impersonation but had always been released; with the last from the prison custody to enable him have surgery which he never had before his arrest again.
The General Officer Commanding (GOC) 81 Division, Major General Olu Irefin said they have sufficiently embarrassed the force and has given it a bad image
However, he declared that they would continue to make efforts to sanitize the society and rid it of bad characters like those paraded but assured the general public to carry on with their lawful duties as the force would protect them.